Those new to affiliate marketing may assume that Google and other search engines are the only forms of promotion available, but nothing could be further from the truth. More and more people are treating social media as their main platform for shopping, socialising and special offers.
However, social media affiliate marketing is about more than placing an ad on Facebook or Twitter, so the right affiliate marketing strategy is needed.
Becoming more familiar with how affiliate marketing works in partnership with social media allows those promoting services and products to expand their online reach with ease.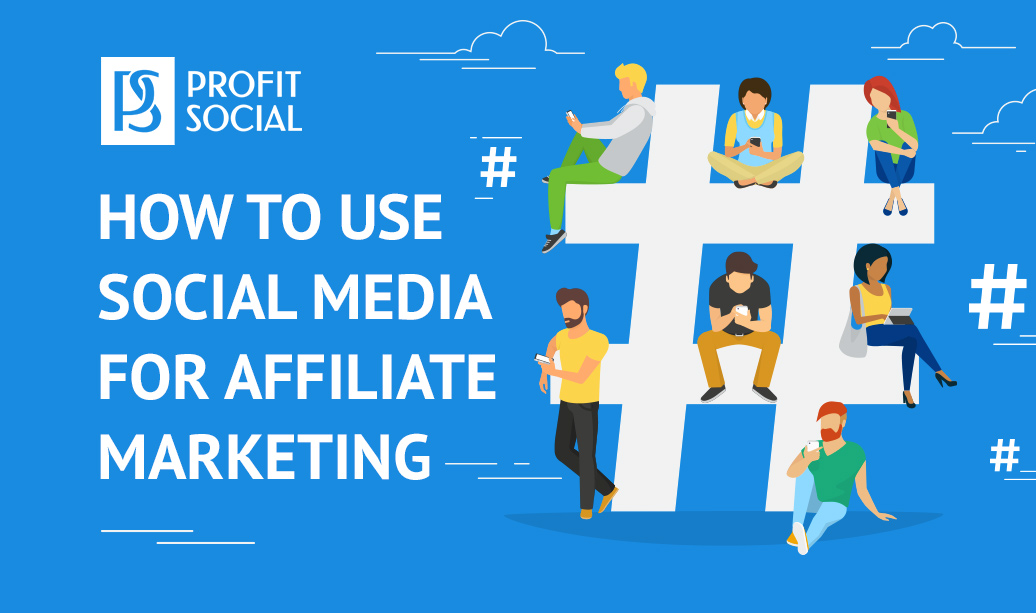 Affiliate Marketing the Smart Way Using Social Media
The purpose of advertising on social media is to make the product or service look appealing, while also ensuring that ads being placed aren't misleading users.
There will be different strategies used depending on the product or service being promoted, as well as the social media platform being used. However, the following is an overview of some of the most important factors to consider when carrying out affiliate marketing online.
Employ the Use of Redirect Links
Affiliate links are great for tracking sales and commission but aren't so attractive to an online audience. The unique look of affiliate codes can make them seem untrustworthy to online consumers, so using a redirect link that carries the same URL as the website can help instil more trust.
Ensure High-Quality Images are Used
There's nothing worse than having to glare at an online image and is used in affiliate marketing, it could mean the campaign doesn't have the desired effect. Before choosing to promote a product or service via social media, it can be worthwhile ensuring that there are high-quality images available.
Some images are easier to source than others, but if there are no images available, then it could be worthwhile considering your options before committing to affiliate marketing on social media.
Focus on Quality Content
Although a good picture is always a must when affiliate marketing on social media, content can be just as important. Many newcomers are keen to put forward a sales pitch when affiliate marketing on Facebook or Twitter.
Promoting a product or service is always advised, but this doesn't mean that some great content can't be created along the way. Regardless of whether you're answering a question frequently asked in the sector or promoting the improvements a product or service can offer, rich content will connect better with online users than a hard sell.
Focus on High-Quality Offers
When carrying out affiliate marketing, it's important to ensure that that offers being promoted are worthwhile for potential customers. There is a lot of choice and many different verticals available in relation to affiliate marketing, but only high-quality offers should be used.
A high-quality product or service ensures that the online community is happy, and those marketing the product make a healthy profit without having to worry about customers making a return.
Remain Active on Social Media
A business that only reaches out when there is something to be sold can be hard to swallow for potential customers, so it's important to ensure that there is an organic connection with an online audience.
If customers have left reviews, then take some time out to say thanks. Similarly, answering any complaints with a resolution is another fantastic way of instilling trust with an online audience.
Affiliate Marketing on Facebook
Anyone that has used Facebook in a professional manner will know the potential reach it has when promoting products or services. However, there can be restrictions in place in relation to certain products or services, so it's important to ensure that the rules are being followed.
For example, Facebook will frown upon posts that make outrageous claims, and while posting affiliate links on business pages are fine, there are restrictions when it comes to using paid ads for affiliate link promotion.
As such, those looking to yield the benefits of Facebook should instead promote content that's away from Facebook which promotes the affiliate links.
Although there are restrictions in place, used in the right way, Facebook can be a great way of engaging with active demographics that are interested in the product or service on offer.
Affiliate Marketing on Twitter
The approach taken when affiliate marketing on Twitter can be similar to that of Facebook. However, there is less space to work with so content needs to be tailored for clarity so the information being promoted isn't obscured.
Active Twitter users are naturally drawn towards posts that are conversation starters, so this is worth considering when putting together a digital marketing strategy.
Despite some of the limitations in place when using social media to promote affiliate marketing campaigns, it's still an avenue worth exploring for those looking to maximize their conversions.
In this article