Making money from a blog is the dream of anyone that writes/streams online.
Many people will tell you that if you aren't making at least some money from your blog then you aren't doing things right. A lot of bloggers don't actually generate any income from their blog and for some people that is OK as they are just using it as a hobby. But, if you could make money from something you enjoy writing/telling about then why wouldn't you?
We're going to show you:
● How you can make money from your blog with an affiliate program
● What an affiliate program is
● 5 best affiliate programs for bloggers
Ready?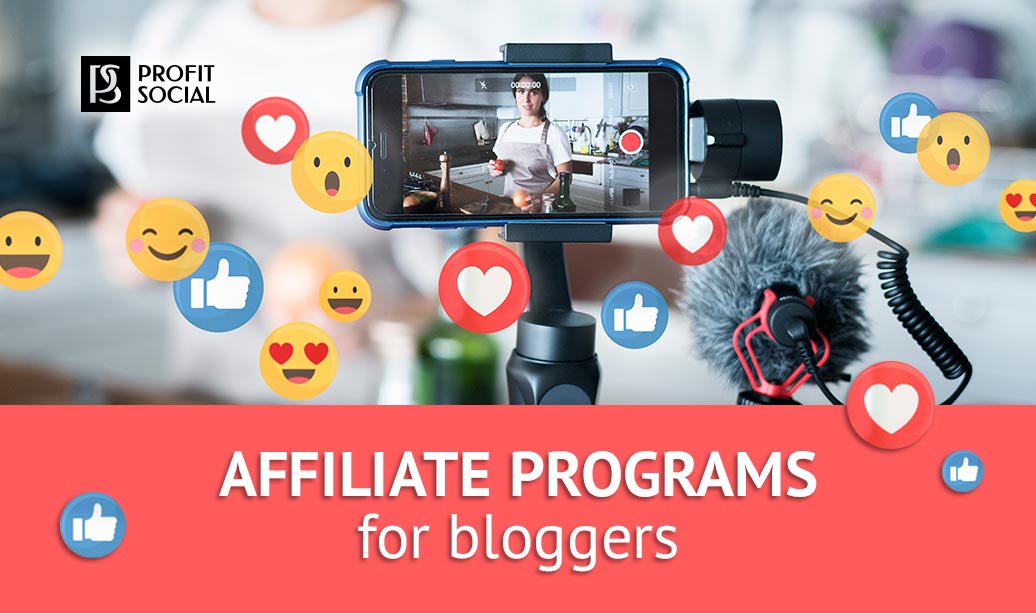 What is an affiliate program?
Affiliate programs have been around since the early years of the internet.
The way an affiliate program works is that you promote the products or services for a company. They provide you with a unique link that you insert into a blog post centered about a topic of the product you are pushing. When someone clicks on that link that makes a purchase or completes an action then you get paid (otherwise known as a commission).
A lot of people try their hand at affiliate marketing and having a blog is a great way that you can do this.
5 affiliate programs for bloggers
There are many affiliate programs out there but we have whittled the list down to just five.
#1 ShareASale
These guys offer tons of different affiliate programs that work on the basis of pay-per-sale, pay-per-lead, and pay-per-click.
This affiliate marketing network has programs where you will find products for pretty much any niche ranging from online courses, accountancy software, WordPress hosting and fashion accessories to name but a few.
You can sign up easily to ShareASale and get started right away. They have a fairly low minimum payout rate ($50) and you can also choose from various payment options for you to withdraw your affiliate earnings.
#2 HostGator
If you have a tech blog or one that focuses on websites or even affiliate marketing itself then HostGator is a great choice for an affiliate program.
With just adding in an affiliate link you can earn money when people sign up to their service. Depending on what service and product someone signs up for, affiliates can earn between $50 – $125 per signup.
Hostgator offers more per sign up depending on how many you send their way each month. There is no minimum payout with these guys which is great and you have various withdrawal methods which includes PayPal.
#3 CJ Affiliate
CJ Affiliate has been around since 1998 and they are one of the biggest networks on the internet.
You can connect with various offers and deals that you can push on your blog. CJ Affiliate has a $50 minimum payout with several withdrawal options.
While they aren't as user-friendly as some of the others on the list and not as easy to use for newbies, they are still a major player and one that you should consider if you want to try and make money from your blog.
#4 Ultimate Bundles
If you want to start promoting offers around online courses and eBooks then Ultimate Bundles is a great affiliate option.
If you sign up for their program you can earn 40% commission on each sale. This affiliate program provides heavy discounts (usually above 90%) on their products so you can really entice your audience to get a massive saving.
#5 Amazon
Finally, we have Amazon.
You will have heard of Amazon, surely?! They are massive and many people have signed up to their service as an affiliate. While the affiliate rates might not be as good as some of the others on this list, due to their trusted name and brand people feel more comfortable buying from Amazon than most other ecommerce sites.
You can find virtually anything on Amazon as well so it is worth looking into.
How to make money from blogging
If you're wondering how to earn from blogs then these five affiliate networks can help you to generate income from writing online.
There are many affiliate programs for bloggers out there. You just need to have a blog and then sign up as an affiliate. Some will have tighter rules than others around the criteria to join but most are very open.
There are other bits and pieces that you need to know about when it comes to making money from blogs as an affiliate such as how to add affiliate links to blogs and writing effectively so your readers turn into conversions.
While there is no guarantee that you will make money from your blog, signing up to an affiliate program gives you a great chance or transforming readers into customers.
In this article