You can't make money from affiliate marketing without having targeted traffic landing on your website.
After all, it is this traffic that buys the products you are promoting through your affiliate links.
Even though SEO accounted for nearly 70% of all affiliate traffic in 2016, it is not the only method of gaining targeted traffic to your website.
We are going to show you the best traffic sources for affiliate marketing so that you can boost your conversions and sales as well as some things to consider about different traffic sources.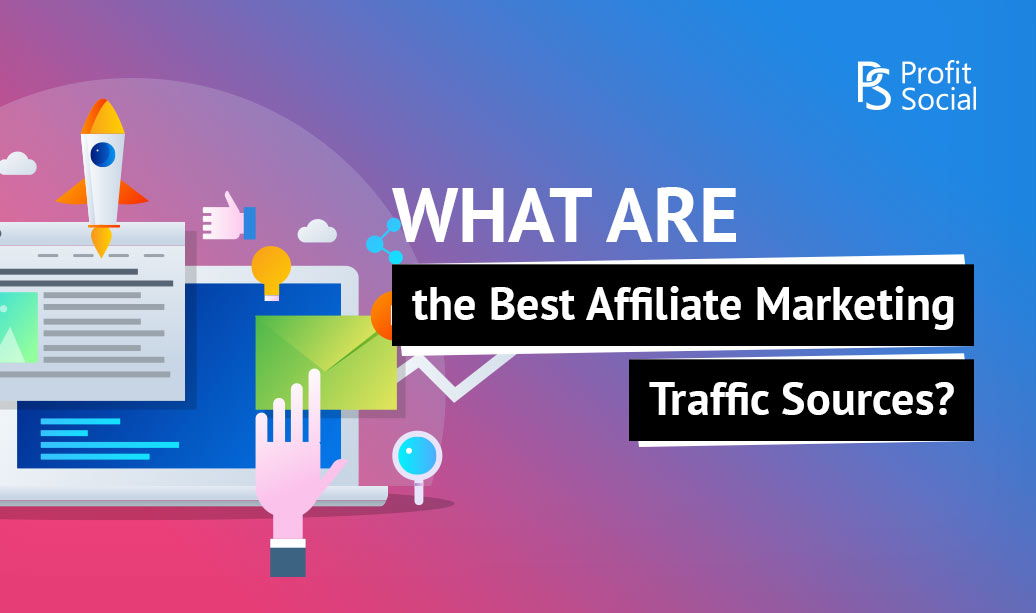 Things to consider before you choose a traffic source
Before we get into what are the best types of traffic to use, there are some things that you need to look out for.
Rules and regulations
Depending on your traffic source and where you are pointing that traffic too, you may have to comply with certain laws, regulations and rules.
Reading up on the regulations doesn't take too long and it can mean that you don't get penalized or lose business altogether in the future.
The price of the traffic
You need to weigh up a few different options when it comes to the cost of traffic.
Are you overpaying for traffic that is coming from a source that is unlikely to lead to many conversions due to your niche? Maybe the quality of the traffic isn't great or you are overspending your budget to gain more hits and views?
Real, targeted traffic isn't usually dirt cheap (although there are exceptions) but you need to consider what you can afford compared to how much money it can potentially make you.
Traffic quality
What is the point of having tons of traffic to your website if it's poor quality and unlikely to convert?
Paying for a lot of bots might boost your numbers on Google Analytics but it isn't going to gain more conversions and sales. Consider the actual quality of the traffic because while more traffic might seem like a good idea, it might not produce the results you desire if it is poor quality.
What are the best traffic sources?
So, now that we have looked at what you need to consider with affiliate marketing traffic sources, what are the best sources to use?
Mobile traffic
Mobile data is set to grow enormously over the next few years (by 700% by 2021) and it is the fastest growing source of traffic in the world.
More people now use a mobile device to access the internet than anything else (including laptops and PC's). One thing to be careful of is that mobile traffic and other traffic convert differently and websites and pages need to be optimized for both to be fully effective.
Search traffic
We can break search traffic down into 2 categories – organic traffic and paid ads such as PPC.
The conversion rate is 7x higher if someone finds your landing page and affiliate marketing link via a Google search than if they used any other means. Organic traffic is highly effective because it takes a lot of work to succeed. Even though you can take a slight shortcut with paid ads which are among the best-paid traffic sources and while they do target specific groups of people, organic traffic is still the number one traffic source to aim for.
Best traffic for affiliate marketing
What traffic works best for you depends on your niche and on the type of people that you are aiming to convert.
You don't even need to utilize all these traffic sources to be successful with affiliate marketing, however, these are the main ways in which you can get targeted traffic to increase sales and conversions.
Pick the correct sources for your niche and affiliate network and ensure that you give all of these methods a careful consideration.
In this article