When it comes to ad networks there is one name that springs to mind is Google AdSense, but there is more choice than this ad network alone.
Sure, for many it's a viable option, but those looking to get the most from the marketing efforts need to ensure that they're aware of some of the top ad networks available.
The following is an overview of some of the biggest advertising networks available for online marketers.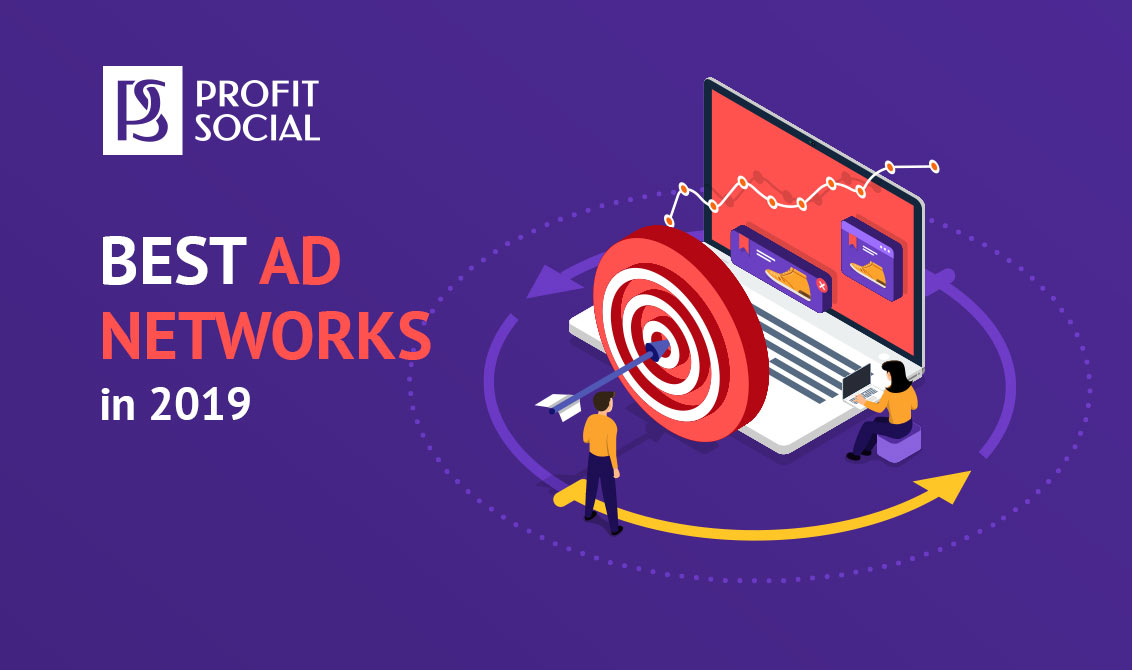 An Overview of Some of the Biggest Advertising Networks?
Although there is a wide choice of top advertising networks to choose from, the process could prove to be too overwhelming for some.
The ad providers you choose to use can depend on your requirements, but the following is an overview of some of the best ad networks.
Amazon Publisher Services
As well as being one of the top service providers in relation to e-commerce, Amazon has shown to be triumphant in several other sectors.
Amazon Publisher Services allows publishers to connect to ad inventories supplied by Amazon, as well as giving users access to header bidding and an in-depth reporting interface.
Index Exchange
Although Index Exchange may not have the same big names to pull it into the limelight, this doesn't mean it's not a viable platform for online publishers.
As well as being able to access a series of information of premium advertisers, making it one the most profitable platforms available online.
It's also worth noting that each platform used by Index Exchange must go through a vetting process, giving publishers more confidence when it comes to fine-tuning their ad experience.
Sonobi
One of the most popular features of Sonobi is the JetStream Publisher Suite, a bundle of services that allows publishers to monetise and manage their media buying in an easy-to-understand way.
One of the other perks associated with the use of Sonobi is that publisher can build relationships with media buyers, allowing for a more enriching experience for both parties.
Ad inventory can also be managed directly or indirectly, given publisher more control and more potential for a profitable return.
District M
The popularity of District M can be attributed to its District M Exchange, a platform that allows publishers to potentially increase their revenue by up to 60%.
The header bidding feature offered by District M has been proved to be one of the top performers and another ad network that shows to evolve and offer publishers more year after year.
As week as being able to offer high CPMS, the use of the District M platform has shown to offer publishers a healthy return for their online marketing efforts.
33Across
Although ensuring that ads make the best return possible can require some fine-tuning, the benefits of 33Across shouldn't be underestimated.
As well as offering an abundance of ad formats, 33Across also offers an impressive header bidding solution.
The focus of 33Across is to offer innovative ad experiences that are not only beneficial to publishers but also non-intrusive to those viewing the ads.
There is also a wide selection of premium advertisers across several different verticals, meaning the creations on relationships never has to be a chore for publishers or advertisers.
Video Ad Networks List
There are many online ad networks available, but not all of them will be suitable for those looking to monetise video content.
However, this doesn't mean that there aren't some ad networks that deal with the video content in a beneficial way, an example of which are as follows.
Sovrn
When working with an ad network provider, it's good to know that a platform is always working hard to ensure its publishers are kept safe and given access to a multitude of advertising types.
Those looking for such a platform that can also deal with video monetisation will find everything they're looking for with Sovrn.
The innovative network company offer a wide choice of advertising types, including but not limited to the following.
• VPAID
• VAST Video
• onScroll inView
• Video
This partnered with the fact that users have access to a list of premium advertisers ensures that publishers have everything they need to increase their income via the use of video content.
The Rubicon Project
Starting back in 2007, the goal of The Rubicon Project was to offer online advertising and allow the publisher to build the perfect online relationship with advertisers.
Not only has The Rubicon Project been able to achieve this, but it has also surpassed this vision, and is now able to offer hundreds of DSP.
The Rubicon Project is also one of the largest ad networks online, meaning that publishers can choose from millions of advertisers.
OpenX
Often cited as the blue-chip of advertising companies, those keen to make the most of their video content will often consider OpenX because of the features it can offer.
Premium publishers will want to ensure that they're only put in touch with reputable advertisers, and OpenX is able to offer this, plus an optimised mobile ad exchange.
There's even a dedicated OpenX solution for video content, which ensures that those looking to yield an income from video media is never short of choice.
Are There Other Ad Networks Worth Considering?
As advertisers and publishers become more accustomed to the options available, they will be keen to try out new efforts to ensure that online endeavours remain profitable.
Although the following ad network may not have the same features or popularity of other ad networks, those that become more seasoned will find that they're able to update their lest of what the best ad networks are on a regular basis.
Some of the other ad networks worth exploring are as follows:
• AdBlade
• Undertone
• Exponential
• Media.net
What ad networks are the best can be subjective, as there can be several factors that need to be considered when deciding which platform is the most beneficial.
However, being aware of some of the major players ensures that advertisers can be confident that their ads are finding placement on respect and premium blogs, while publishers can be sure of the maximum return on their publishing efforts.
In this article