The options available to affiliate marketers are referred to as verticals. The verticals available to an affiliate marketer can depend on their locale and website niche, but it's fair to say that most niches are catered for online.
Definition of Vertical Markets
Vertical markets are affiliate schemes that offer a series of sub-categories.
The mainstream segment consists of several different verticals which include videos, Nutra products and mobile content.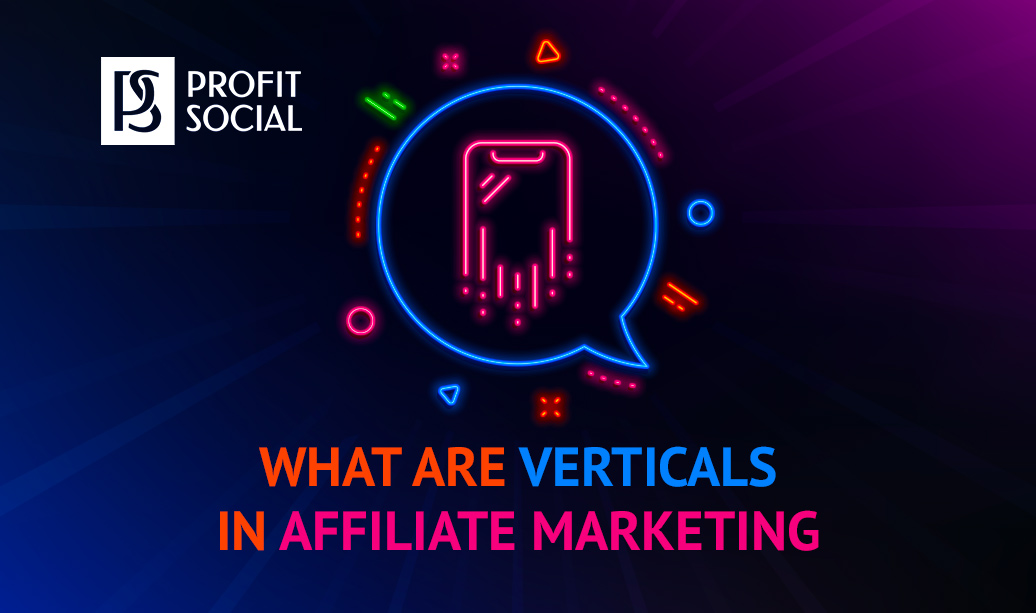 What Are the Top Mainstream Verticals?
Evidently, those looking to benefit from affiliate marketing will be keen to know what the top verticals are.
The success of a vertical depend on the location and knowledge of the affiliate marketer, but some of the more popular verticals are as follows.
Mobile Content
Although there was a time when mobile content was difficult to contend with, the adoption of smartphones has meant that there are more opportunities available that allow online marketers to make money with ease.
Mobile content is generally delivered in the form of an app, although there are still opportunities to make money from them those browsing websites while on the go.
As everyone knows, apps come in various guises, be it a game or a utility app. As many apps are free, they are subsidised using ads, making the potential to earn high.
However, those that are confident that people will want to pay for their app can also employ a CPI (cost-per-install) option that removes the ads for the users and offers some additional features.
When looking to monetise apps, there are more options available than just games, including utility apps.
Nutra
Nutra is another industry that's among the top verticals, and like mobile content, the Nutra industry consists of several subcategories, including skincare, weight loss and supplements.
Those using a CPA affiliate model often find the most success, although those using a CPS approach will also find the Nutra vertical to be a worthy consideration.
When promoting Nutra products it's important to carry out the relevant research and ensure that no outrageous claims are made.
Travel
Regardless of whether you're promoting holiday purchases or hotel booking, the travel vertical can offer a lot of rewards for those looking to expand their marketing portfolio,
There are several different flows that can be considered, which include the following:
CPI: Can be used for travel and booking apps, but it's important to consider the seasons.
CPS: Those looking for profits from direct sales will find that creating a landing page for booking a holiday to be beneficial.
The approach taken to the travel vertical can depend on the location you're promoting, as well as the country you reside in. However, it's important to ensure that the right offers are being promoted at the right time.
Mainstream VOD
With platforms like Netflix and Disney+ finding traction with the masses, it should come as no surprise that mainstream VOD is among the top marketing verticals.
Although Netflix was once the dominant force, there are more and more apps being released to the masses, with some specialising in nice content, such as Crunchyroll and Shudder.
As such, when considering the top verticals, there are plenty of opportunities available when promoting mainstream VOD.
E-Commerce
People love to shop online. In fact, current e-commerce sales amount to $29 trillion, so when looking to define a valuable vertical market, e-commerce can be a good example.
Those shopping online can find almost anything, be it a new fridge or a niche bespoke item. As such there are plenty of opportunities available for online marketers, including the creation of landing pages for direct sales, or affiliate links to vendors via a specialised blog.
Finance
When considering vertical niches, finance can be a hit or miss. Although a valuable vertical, it can be hard work to convert as online customers can be sceptical about companies offering financial services that haven't been established for several years. However, this isn't to say that it's impossible.
Although this target vertical is best explored by those that are more experienced, the rewards can make the hard work worthwhile.
The following is an overview of some of the flows that can be marketed within the e-commerce vertical.
Insurance: Travel and home insurance can be profitable verticals, although device insurance is an ideal flow for those with tech blogs.
Forex: Foreign exchange is all about currency trading, so is ideal for those with experience in investment sectors.
Loans: Promoting loans can require some research in relation to seasonal trends and it's important that marketers are offering clarity in relation to terms of the loan.
The verticals explored can depend on the experience of an online marketer, as well as their location, but the above-mentioned verticals are among some of the profitable and allow several ways of promoting the various offers available.
In this article