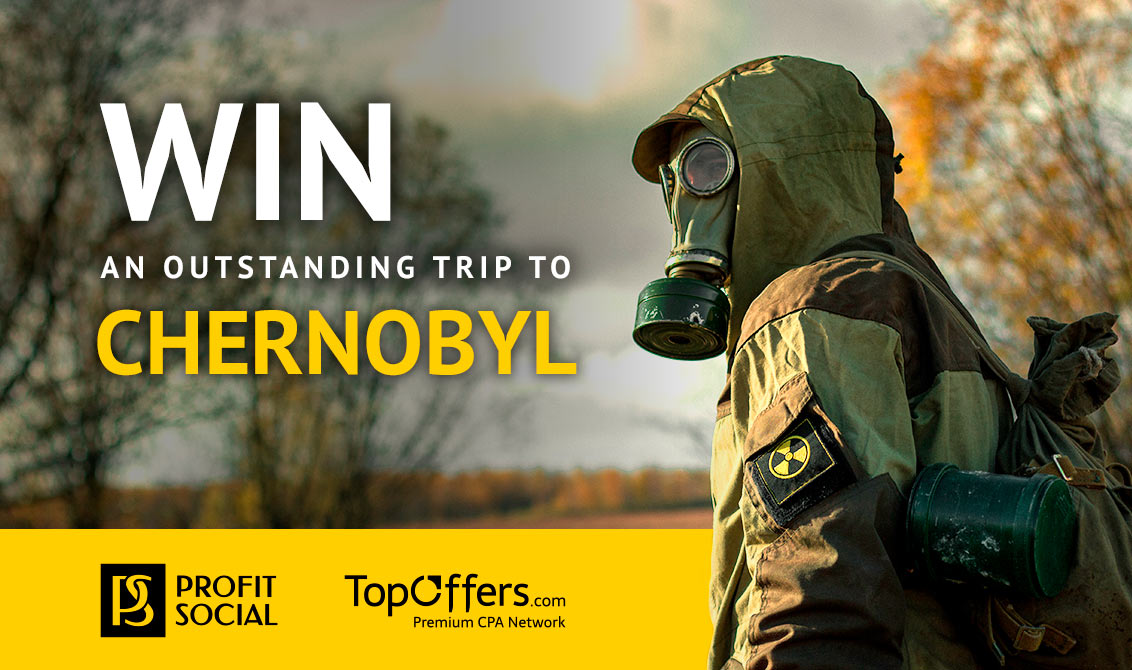 Drive dating traffic & get a chance to visit the most breathtaking location of the 21st century – Chernobyl!
The ProfitSocial team is always in search of something exciting and new, and this time we're giving you the opportunity to enter a super contest with a unique prize!
See with your own eyes the mysterious Chernobyl Power Plant and the abandoned city of Pripyat. Skilled guides will unveil its secrets and show you all the hidden areas. Discover what life on Earth would be like without people. Unforgettable memories guaranteed!
A comfortable flight and a thrilling excursion are included.
To enter this contest, all you need to do is increase your dating traffic volumes in ALL the chosen geos.
Avg eCPM
NZ – $87.4
MEX – $68.3
DEU – $84.7
JPN – $83.9
SGP – $73.8
CHL – $67.6
Spend growth – Bonus
$2-5k = $250
$5-10k = $500
$10-20k = $1,000
$20-30k = $2,000
$30-40k = $3,000
$40-50k = $4,000
$50k = $5,000 (+$1,000 for each $10k) + super prize Chernobyl tour (or optional cash prize).
Amount of winners is limited. Hurry up to get your ticket! Choose ProfitSocial to stay on top of the most profitable offers!
Terms and conditions of this offer:
Offer is valid for approved affiliates of ProfitSocial.
Your account must remain in good standing in order to qualify for the promotional credit.
Only users with quality, non-fraudulent traffic will be allowed to participate.
Your manager will contact you to specify the details.
This offer covers the period from July 1st 2019 to August 31st 2019 (GMT).
Note: Due to Chernobyl Zone regulations, Russian and Belarusian citizens can only claim the cash prize option.
In this article