For the fourth time, Moscow will host the top-grade Moscow Affiliate Conference!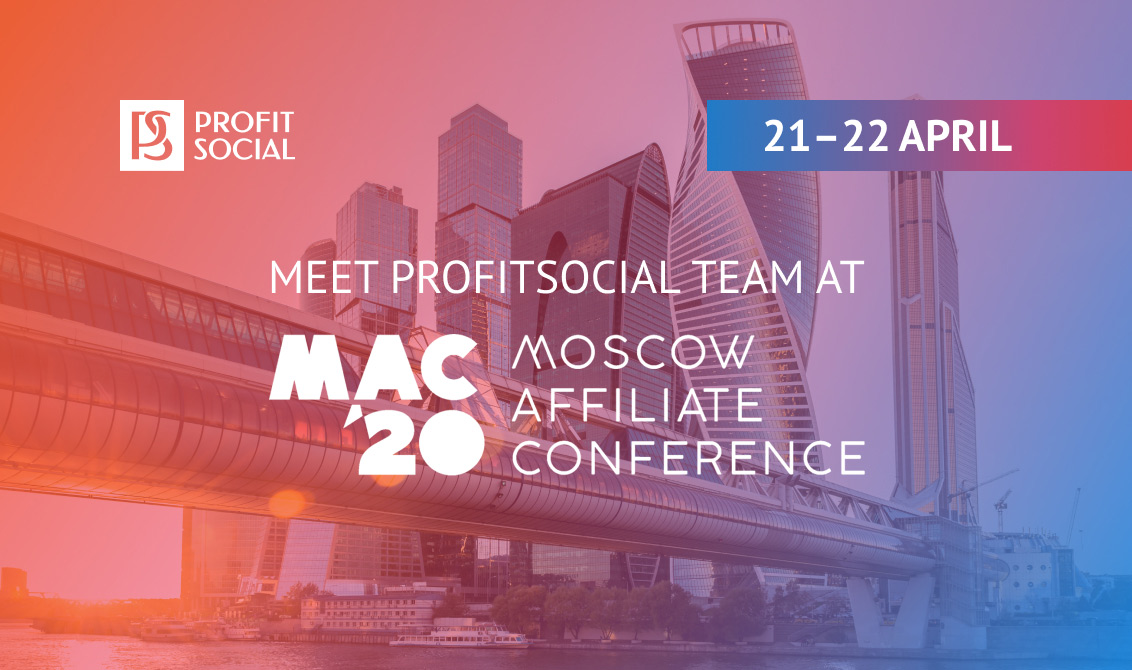 Fill your spring with education and inspiration. On April 21st-22nd over 3,500 affiliate marketing leaders will gather at MAC in Moscow for networking, knowledge sharing, and a great time.
The conference is reaching new heights every year, attracting top affiliates and advertisers from over 250 companies. It's your chance to expand your business connections or get started in the marketing industry.
If you've already put MAC conference on your agenda and would like to meet our team, please book a meeting via the booking form or our email: contact@profitsocial.com.
In this article