Meet ProfitSocial team at Sempro Conference 2020 that will take place in Kyiv, September 17.
Join us to learn what experts think on in-depth topics of affiliate marketing.
SEMPRO SEO & Affiliate Conference2020 is best for SEO, PPC experts, affiliates, webmasters, CPA networks, affiliate programs, advertisers.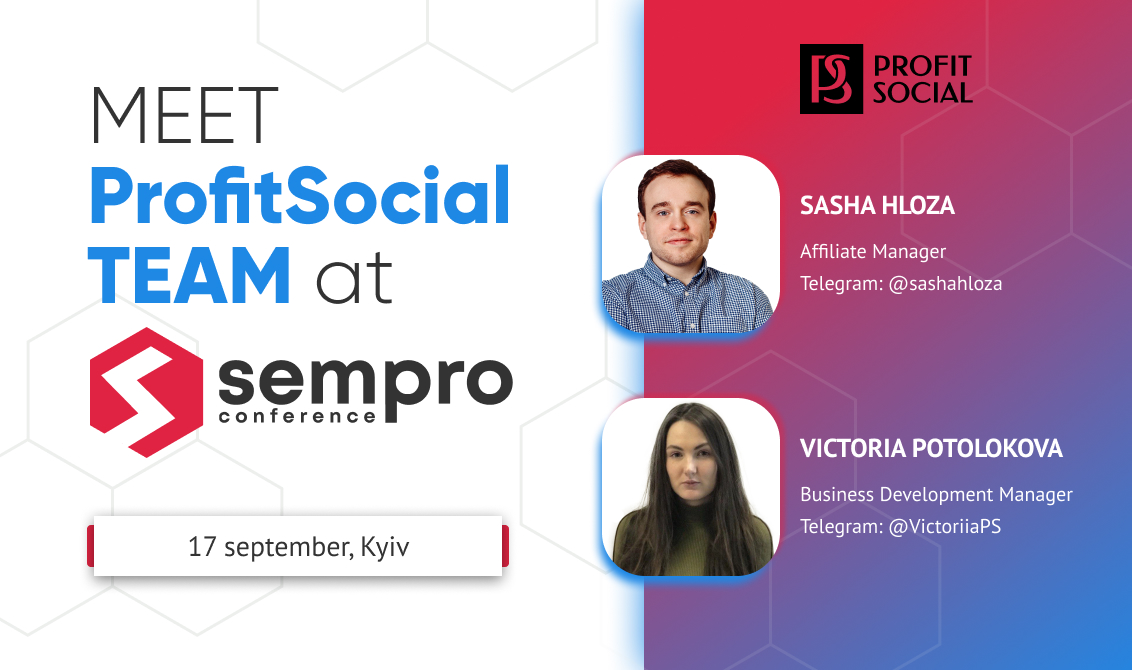 It's best to book your meeting with us today via the booking form or our email: contact@profitsocial.com.
Expand your business exposure & make profit with ProfitSocial!
In this article