The 3rd ZM CONF online affiliate meeting of the year will take place on December 17-18!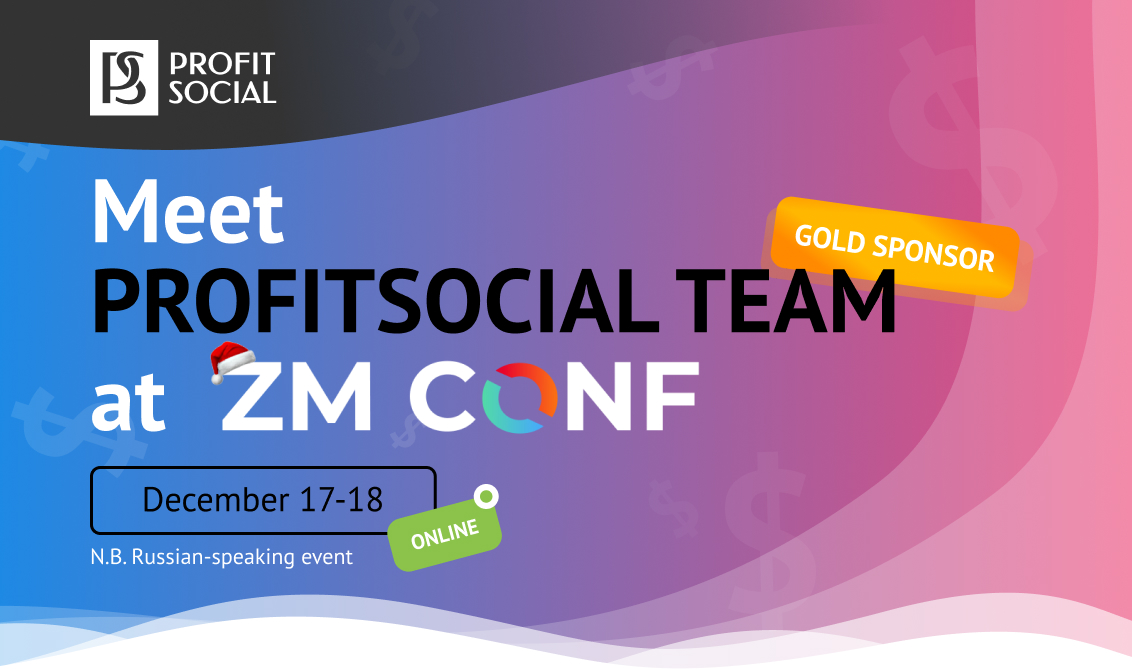 ProfitSocial is proud to be a Gold Sponsor of this virtual conference and offers special opportunities to all partners at this event!
We invite you to communicate with ProfitSocial representatives at the conference and discuss our gold future!
The primary objectives of the conference are education and collaboration.
Check out the program: 8 talks from leading arbitration experts, 6 Q&A sections, and 2 workshops.
Let's discuss all of the most common verticals and take stock of 2020.
A message to our English-speaking partners: the conference will be held only in Russian.
Register for the conference right away so you don't miss your chance to get your special benefits as a ProfitSocial partner!
In this article