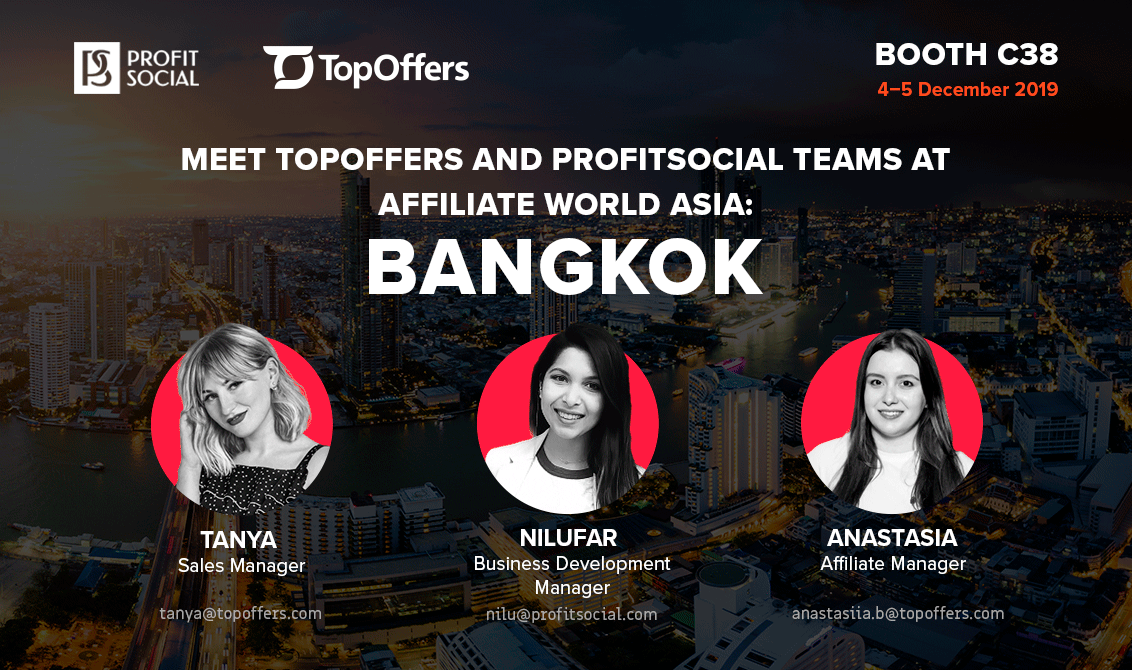 Affiliate World is the world's premier gathering of influential performance and ecommerce marketers.
You will network with the industry's brightest minds, absorb mastermind-level content on stage, and be exposed to an exhibition floor overflowing with opportunities to push your career forward.
The ProfitSocial team will be waiting for you there. It's best to book your meeting with us via the booking form or our email: contact@profitsocial.com.
Our upcoming event in Bangkok is Affiliate World Asia, a two-day conference on 4-5 December.
In this article