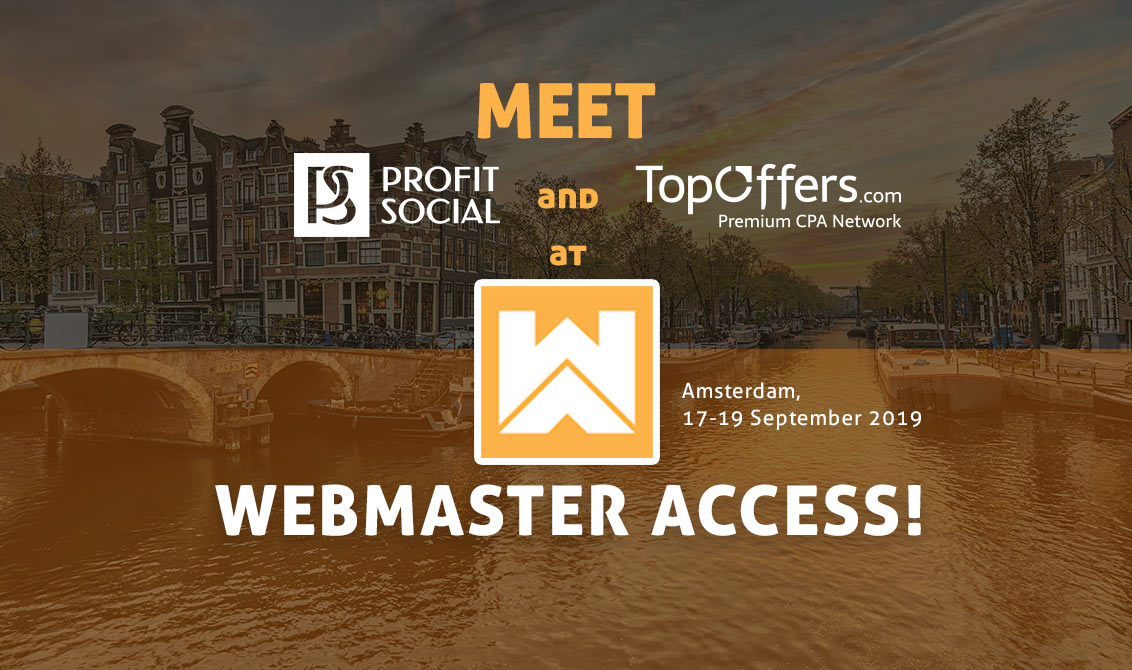 The WMA 2019 event is a prime meeting spot for beginners and experts in the spheres of digital marketing.
This year, Webmaster Access event will bring together more than 900 attendees from around the globe – top publishers, advertisers, media buyers and affiliates. The estimated number of exhibitors is 100-500.
The ProfitSocial team will attend the conference this year too. We can't miss an event of such scale to share our experience and make even more business connections in the world of online marketing.
Hurry up to join us at the WMA 2019 event.
Book your meeting with us via the booking form or our email: contact@profitsocial.com
Earn more with ProfitSocial – SmartLink platform from the direct advertiser!
In this article