Internet forums aren't dead.
Even though social media has gone a long way to make people believe that forums are the 90s – early 00s thing, the fact is that there are many which are still very popular today.
There are a ton of internet marketing forums and affiliate marketing groups that you can join and in this guide, we are going to show you 5 of the best affiliate marketing forums to use.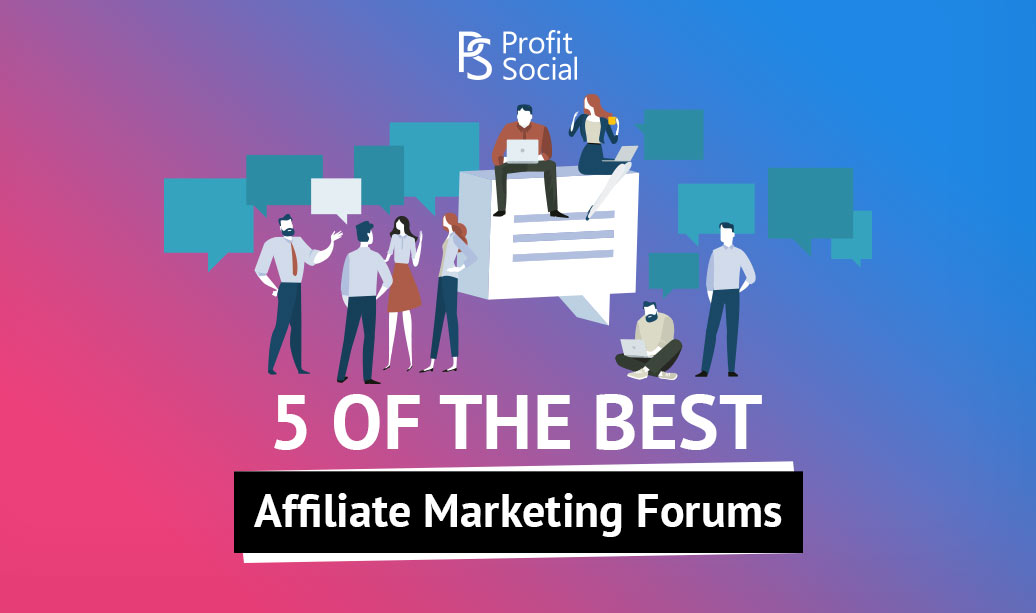 Why use affiliate marketing forums?
Forums are a great way in which you can gain valuable information about affiliate marketing from people who have been doing this for years.
As a beginner, it can be a fantastic source of advice and insight in the affiliate marketing work. Even for experienced marketers, there are top online forums catered for discussion on the latest goings on and also how to make your strategy even better.
Best forums for the affiliate marketing community
We are going to show you the best forums that you can use for affiliate marketing. We have 3 forums which are perfect for beginners (and sometimes experience marketers) and 2 which are more focused on those that have established themselves as affiliates and want to improve even more.
#1 Affiliate Fix
This is a great starting place for many affiliate marketers who want to learn about the business.
Affiliate Fix is one of the best forums online and you can dive into the community and learn from some of the very best affiliates out there. Whether it is affiliate networks, marketing, programming or even copywriting – there is a place to post and learn here.
#2 Warrior Forum
Warrior Forum has been around for a long time and it is great for new and experienced affiliate marketers alike.
It has a friendly community and the WAMA (Warrior Ask Me Anything) section is a good way to learn from some of the leading affiliates in the world. Even marketers who have been around for a long time can pick up new tricks and strategies here.
#3 Black Hat World
This is a great resource if you want to learn about certain techniques within affiliate marketing.
#4 Stack That Money
This is our only paid internet marketing forum that we have included on this list and it is mainly designed for experienced marketers.
For $99 per month you can get a membership and it regular has its own conferences and even its own training program. Beginners should perhaps look elsewhere however if you to join one of the best forums online then this is it.
#5 Wicked Fire
Wicked Fire is another forum that is generally aimed at the experienced internet and affiliate marketers however newbies can also benefit from the wealth of knowledge here.
It has a diverse range of sub-forums that cover all areas of internet marketing and experience affiliates can learn a lot about improving their strategies to make more money.
Marketing forums and the future
Forums aren't drying per se.
Even though social media and in particular Facebook groups have meant that many people don't see the need for forums anymore, they are still around. Hundreds if not thousands of people are active on the forums that we have mentioned here and they are still a great way in which you can learn from the very best in the business.
You don't need to be a complete newbie to affiliate marketing either. Some forums are designed for those that have been working in the industry for a long time. You can always learn about new techniques, developments and different strategies that can be used to make money.
These forums all have different sub-sections for specific things such as copywriting, affiliate programs, CPA marketing forums and email marketing too. In fact, you will find everything you need within the forums that we have listed here which will either get you started as an affiliate marketer or give you that little bit of knowledge to improve your current marketing efforts.
Forums haven't died and they aren't going away anytime soon. Expect to see them around for a while yet and the internet marketing community is still using online forums as a way to communicate, learn and grow.
In this article