When it comes to affiliate programs, it's easy to think of the more conventional programs such as dating. However, those looking to make money via the use of video games will be happy to know that there are a series of video game affiliate programs that can earn some revenue when used in the right way.
Of course, it's important to ensure that the game affiliate you're considering can yield the rewards you're looking for.
The following is an overview of some of the affiliate programs for gamers that can be a great addition to any affiliate marketer's portfolio.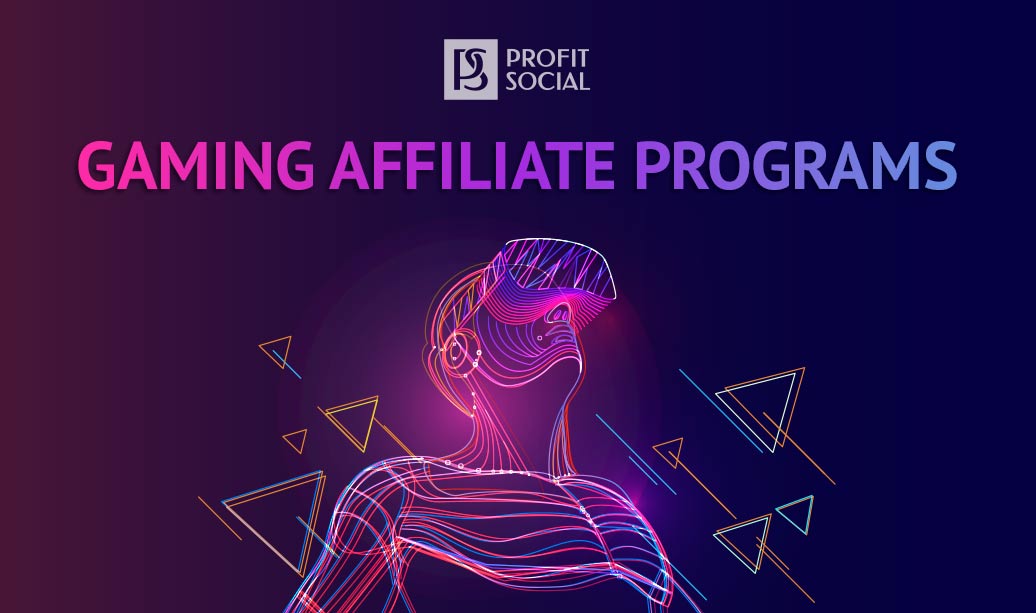 GameFly
Those who are seasoned gamers may already recognise the GameFly platform, but those new to gaming affiliate programs will find that there's a lot to work with when it comes to commission.
As well as offering a series of subscriptions to users, GameFly also offers other forms of entertainment such as video rentals.
Affiliates can sign up to the GameFly affiliate scheme and make between 5% and 10% in commissions relating to video games sales and subscriptions. There's even a cookie duration of 30 days allowing for maximum yield.
As well as giving users access to a series of analytics, those taking advantage of the affiliate scheme will even receive a commission from those signing up for a free trial.
Gamepal
Those that are familiar with titles such as "World of Warcraft" will be happy to know that they can now make a commission from the MMORPG, as well as several other similar titles.
Those using Gamepal will notice that the affiliate scheme is different from others in that it offers subscriptions as opposed to video game titles. However, with popular online titles such as "Lord of the Rings" and "Final Fantasy," Gamepal is ideal for those looking to make some money from niche gaming.
The commission rate is straight forward, offering an impressive 25% commission for every sale made using your unique affiliate link.
All cookies last up to 180 days, allowing for commissions for those that may sign up at later date.
Despite the user-interface being a bit more clunky than others, the value of the titles makes Gamepal a worthwhile consideration for those searching for a gaming niche when making money online.
Gamestop
If there's one company that needs little introduction to gamers, it's Gamestop. The popularity of the brand makes it a worthwhile platform to explore for those searching for videogame affiliate programs.
Unfortunately, the commission on offer for Gamestop affiliates can be a little uninspiring when compared to online game affiliate programs.
Only offering a 5% commission with an unknown cookie duration may be off-putting for some affiliate marketers, but it's worth remembering that the brand has amassed over $9 billion, meaning it can still be a profitable avenue for those searching for video game affiliate programs.
As well as being able to source video games for consoles old and new, those looking to make money from online video game affiliates can also market accessories, add-ons and subscriptions.
Zygor Guides
Those looking for something to complement the Gamepal may want to consider Zygor Guides which offers something different to the conventional online game affiliate programs.
Rather than offer games or accessories, Zygor Guides offers a series of online guides for MMORPGs for popular titles including "World of Warcraft" and offers affiliates an impressive 50% in commission as well as a 30-day cookie duration.
Despite being limited to guides only, the popularity of the MMORPG online gaming niche means that there is plenty of potential when it comes to making some substantial earnings.
Nvdia
The great thing about video game affiliate programs is the abundance of options available. As well as sourcing video games and subscriptions those with a passion for gaming will want to ensure that their gaming setup is the best it can be.
Best known for graphic processing units, Nvdia has also launched its own products to the market, making it the ideal choice for those that are looking to take the next step in the world of video game affiliate programs.
The marketing of Nvdia products can mean creating ore specialist content, but it can be worthwhile becoming accustomed to graphic processing unites and third-party video game devices when it comes to maximising profits.
To get the best from these video game affiliate programs, it's important that they're marketed in the right way. For example, some may create relevant content on YouTube, whereas others may promote what's available via Twitch.
However, once you've been able to build a rapport with the gaming community, there's very little reason as to why you should see the rewards moving forward.
In this article