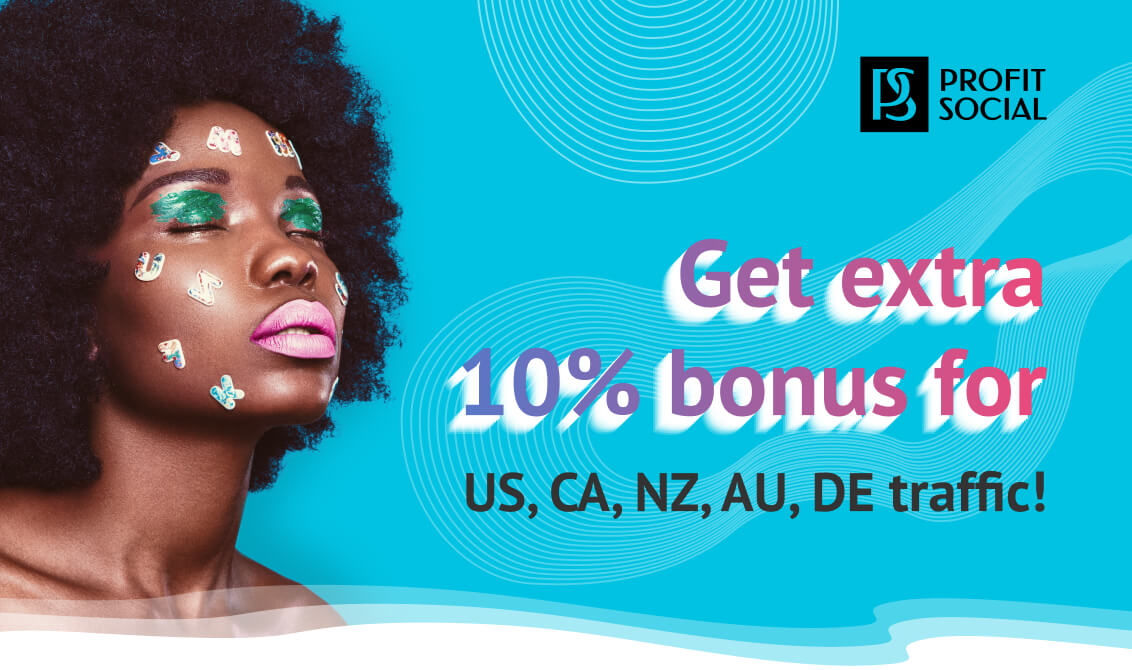 Spring is getting hot, just check out this news!
Get 10% of your monthly commission growth in comparison with the previous month.
Just validate the traffic quality with your personal affiliate manager and get your bonus next month*.
All current partners and new affiliates can get a bonus driving traffic to USA, CAN, NZL, AUS, DEU!
The bonus period is from April 1 to June 30!
We choose the most profitable geos with highest eCMPs:
Geos  eCMPs
USA    $85.60
CAN   $76.30
NZL   $94.50
AUS   $104.20
DEU   $95.40
ProfitSocial Smartlink makes it easy to monetize the entire volume of traffic with maximum eCPM rates.
Bonus available for all Dating niches.
Minimum payout bonus is $100.
In this article