This spring dating has become a top vertical. To help our partners raise the profit, the ProfitSocial team is offering an exclusive smartlink with top geos at higher rates.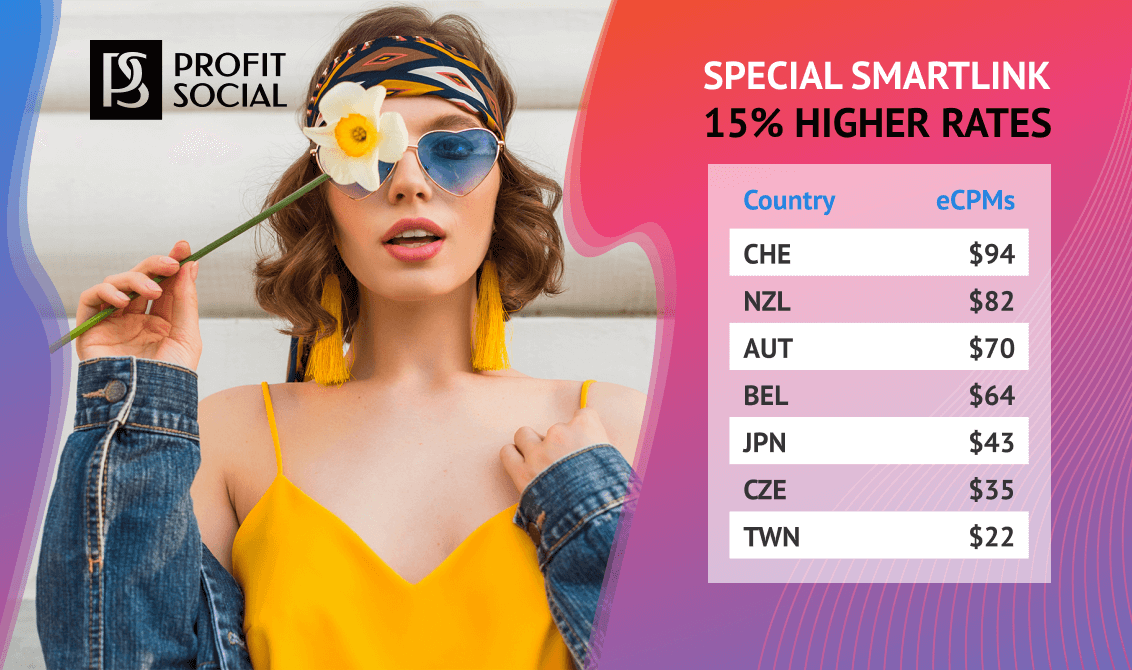 From now you can ask your affiliate manager for a special Casual Dating smartlink that grants you 15% higher rates – AUT, BEL, CHE, CZE, NZL, TWN, and JPN are the locations on the go.
CHE -$ 94
NZL – $82
AUT – $70
BEL – $64
JPN – $43
CZE –  $35
TWN – $22
You can request a special smartlink till May 5 inclusive.
Get higher payouts on exclusive offers from a direct advertiser, hurry up to get a scoop!
For additional information contact us via Telegram: @ProfitSocial or email us at contact@profitsocial.com.
We remind you that promo conditions are for high-quality traffic only.
In this article