The internet is full of content.
From static websites, regularly updated blogs, images, video and audio – you'll find the type of content you need with a simple Google search most of the time.
But when it comes to using this for business purposes and to generate awareness and sales, not every marketer does this right.
In this article we're going to show you:
● What content marketing is
● The different types of content such as images and video
● How to create your content strategy
Let's get right into it.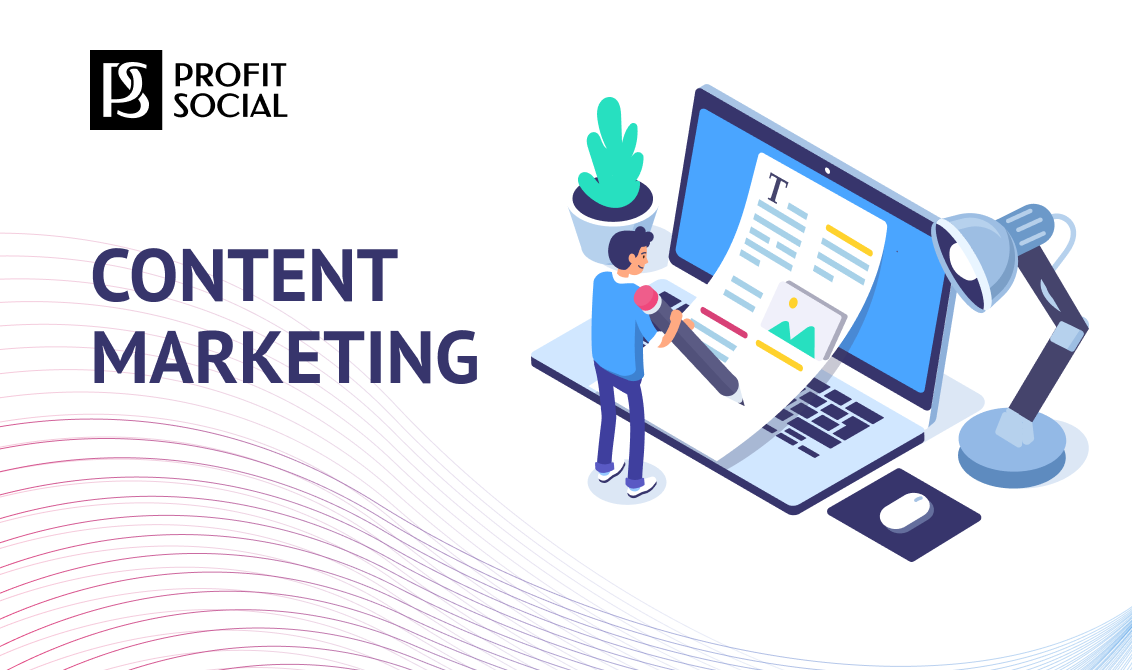 What is content marketing?
Basically content marketing is creating a strategy and implementing that strategy so that various forms of content get seen by the right audience.
This content could be a blog post, a beautiful looking infographic, a podcast, or a video.
The reason that you want to market this content is so that your brand awareness increases, you get more people interested in your business and sales should rise in line with this. It also has the effect of creating more loyal customers because if you consistently put out good content they'll be more likely to stay with your brand.
Types of content
So, what types of content can you market to potential and current customers?
#1 Blog posts
This is one of the most common forms of content online.
Anyone can create a blog and start putting out content. They are a great way in which you can convert readers of your blog into paying customers for products and services. Many businesses use them to great effect to generate discussion and updates on their activities.
You can use this to boost your SEO as well. With creative and engaging content that follows an SEO strategy with the right keywords, your blog posts may be found years down the line when someone searches for a specific term.
#2 Infographics
These are often underutilized in content marketing but they can be mightily effective in generating engagement and providing quality content.
You can create infographics quite easily these days with various online tools and you don't necessarily need a lot of experience to do it. Rather than crafting up 1000 words in a blog post, a nice looking infographic can get the same message out in a more concise and easy to understand way.
Don't just create infographics for the sake of creating infographics but when done right they can generate a lot of interest.
#3 Social media content
Most businesses and all marketers these days are using social media but there is a difference from simply using social media and actually using it to get the impact you want.
Facebook, Twitter, Instagram, and even Snapchat can be utilized to generate engagement, likes, follows, retweets which can ultimately turn into sales. What social media platform you use will determine the type of content you put out. For example:
● Facebook is more suited to longer pieces of content
● Twitter is meant to be concise and straight to the point
● Instagram is ideal for stunning visuals
● Snapchat short and snappy videos for a younger audience
With the number of people using social media, it offers an ideal way to market your content effectively to the right audience.
#4 Video
Video has emerged as one of the main ways to market to people online. A lot of internet users will prefer to watch a 5-minute video about a product or service rather than read about it.
There are many reasons why it is so important and that you should focus on it. Video on social media has around 1200% more shares than both audio and text combined.
Video provides a powerful content method especially when it comes to reviews and generating interest in an affiliate product. There are many ways to market it from well-known sites like YouTube, social media channels as well as on your own website.
#5 Ads
Paid ad content is important as well because it offers the chance to reach a targeted group of internet users quickly.
The content you create for online ads is dependent on the type of ads you are using, for example, native ads on websites, search ads on Google or social media ads on Facebook, Twitter or Instagram.
Paid content promotion is an effective way in which to market your content quickly and effectively to people who will likely be interested in your offers.
Creating your content marketing strategy
Content marketing is how you get your various forms of content out to the people that need to see them.
This includes content such as blog posts, videos, podcasts, infographics, and social media posts.
By getting this content out, you can raise awareness of your brand, generate interest in what you are selling, and also boost your conversions as well.
In this article