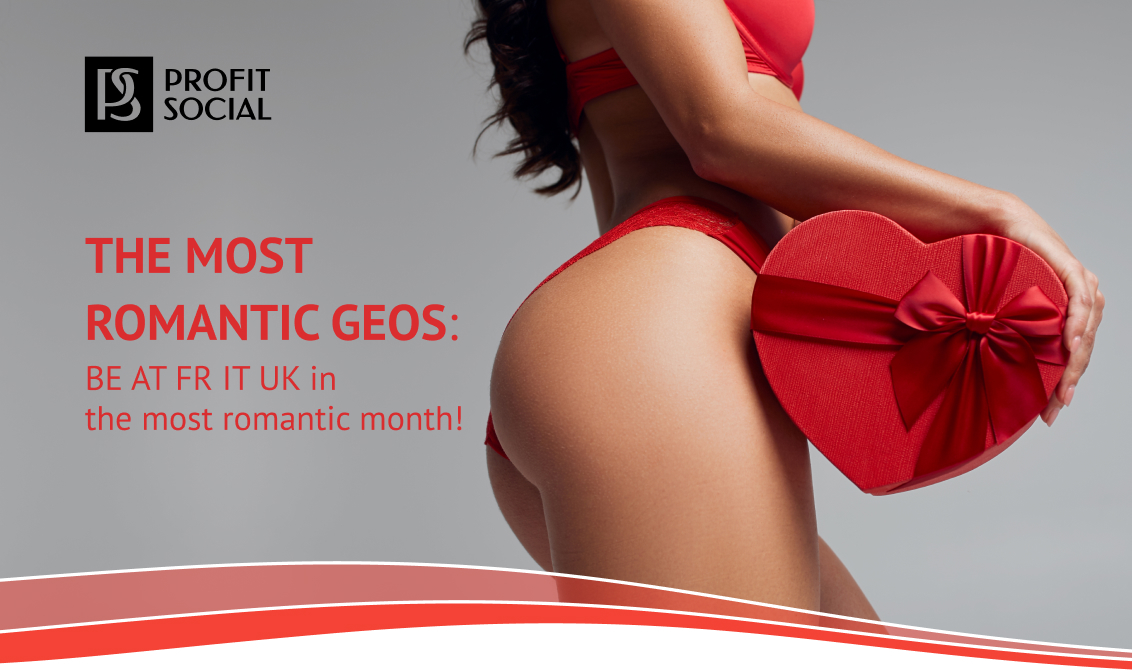 The most romantic geos in the most romantic month!
Check out the highest eCPMs!
Love is in the air! Don't miss this opportunity to increase your income this month.
ProfitSocial team gives you the highest eCPMs for such geos as:
BE – $105
AT – $101
FR – $91
IT – $87
UK – $75
No more wasting of time, ping your manager and drive traffic for these geos in February!
In this article