Lisbon / Cascais, Portugal 28 February – 2 March 2020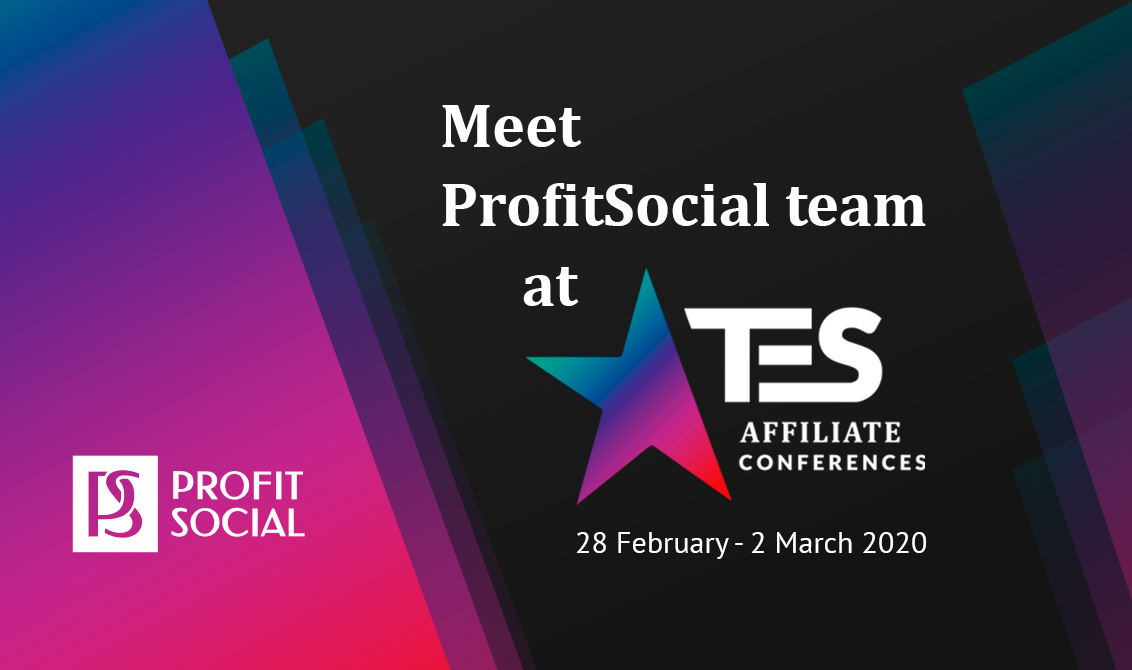 The top meetup spot for affiliates media buyers, advertisers and publishers, the TES Affiliate Conferences are expected to host more than 4,000 participants from 80+ countries, the ProfitSocial team being among them.
TES Affiliate Conferences will also bring together over 200 exhibitors and 125+ speakers. It is going to be an intensive event and a great networking experience for all attendees engaged in the digital marketing industry: e-commerce, financials, dating, health etc.
The ProfitSocial team representatives will be glad to meet you at the TES Affiliate Conferences event!
You can book a meeting with us via the standard booking form or our email: contact@profitsocial.com.
Expand your business exposure & make profit with ProfitSocial!
In this article