Making money online has become an achievable goal or the masses, just as the concept of media buying has been a success or businesses searching for traction online.
When we think of pop ads, it's not unusual of popads.net to pop into your head, regardless of whether you've used the platform before or not.
This is because popads.net is one of the most popular popup networks in the world, but can it really make a difference when it comes to making money online and brand recognition online.
This popads review looks at what the platform offers for both publishers and advertisers, as well as what's needed to get started.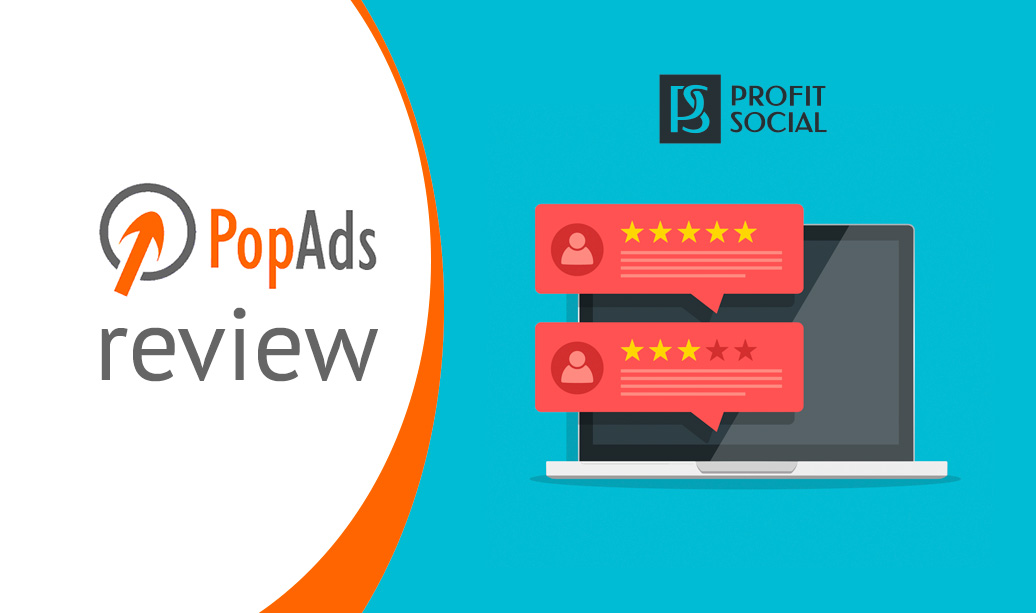 What Is Pop Traffic?
As the name suggests, pop traffic is an advertisement that pops up in addition to online content. In the instance of popads.net, the advertising format mostly takes on the form of a pop-under display.
This not only less intrusive to the online user but also more suitable for mobile devices, in which a great majority of online browsing is carried out.
Desktop traffic can also be serviced, but there will be times when advertising is served in a different way, such as conventional popup ads and tab-under, which will launch a new window behind the page currently being viewed.
Of course, this isn't to say that traffic from other sources should be neglected, but it's important to ensure that all funnels are maintained in the right way.
Fortunately, PopAds can ensure that all traffic can be monetised in the right way, as well as offering many avenues of traffic for those promoting a service or product online.
What is PopAds?
PopAds is a popular ad network that was first introduced in 2010. As well as being a fast-paying network, it is also plentiful in the number of opportunities it can offer advertisers and publishers.
Those that want to monetise their website traffic can submit their website for approval.
When a user visits the website, they will either be met with a popunder ad when using a mobile device or a traditional pop-up or tab-under.
Advertisers that are looking to buy media are given plenty of options, as there is inventory that spans over 100 countries, and ensures all bot and proxy traffic can be filtered.
Those that operate a blog with a healthy influx of traffic can register their website on the popads.net network and monetise their traffic with ease.
The PopAds Dashboard
Once the registration for the website has been completed, users will be introduced to a dashboard that's split into three sections which are the Advertiser's Pane, the Publisher's Panel and the Account Manager.
The advertisers will show what campaigns are active, as well as an area that's dedicated to the creation of new campaigns
There are also sections dedicated to the inventory and campaign reports to ensure that advertisers can get the most from their investment.
This includes being able to offer a slew of data that can nail down the nitty-gritty of traffic sources.
For example, a few simple checks would show that there are a lot of Belgium visitors that speak French, so simply assuming Dutch landing pages is enough just isn't viable in the long-term.
The highest volumes of traffic can also be viewed on a global scale, which again gives advertisers more opportunities to make a return and publisher being able to cater their content in a way that makes a difference.
What Kind of Traffic Does PopAds Offer?
Given the lax nature of the PopAds network, the kind of traffic that's available can vary vastly, but there's one thing you can be sure of, and that's the traffic is plentiful.
However, it's worth noting that some of this traffic can be very valuable depending on the brand or product you're looking to promote.
How Much Does Advertising Cost on PopAds?
The great thing about PopAds is that it can be used by anyone, whether it be a small start-up or global enterprise.
How much is spent on advertising can depend on the quality of the advertising, as well as the demographic advertisers want to reach.
However, advertisers can rest assured that there are no exuberant amounts requested when making a deposit, as the minimum is $10.00.
It can be useful to carry out some research as to what type of tactics the competition is using, as well as ensuring that an advertising campaign has momentum in the long run.
Although the PopAds network has many avenues available when it comes to gaining new traffic, there can be times when the online demographic changes their behaviours, meaning an update of the strategy.
What Is the Minimum Pay Out for Publishers?
As well as those who advertise on PopAds those offering their blogs for traffic will also be keen to know how much they must earn before a payout is possible.
Unlike many other platforms, the payout limit is low, with withdrawals as low as $5.00 possible using merchants PayPal and AlertPay.
In this article