It's all very well to work hard on projects, but if we're carrying out a slew of different task each day, we could find that our marketing efforts aren't delivering the results we're looking for.
As such, may modern-day marketers will rely on affiliate marketing tools.
Affiliate marketing resources can come in both paid and free guises, so it's important to know what's relevant to your cause when making an investment in affiliate tools.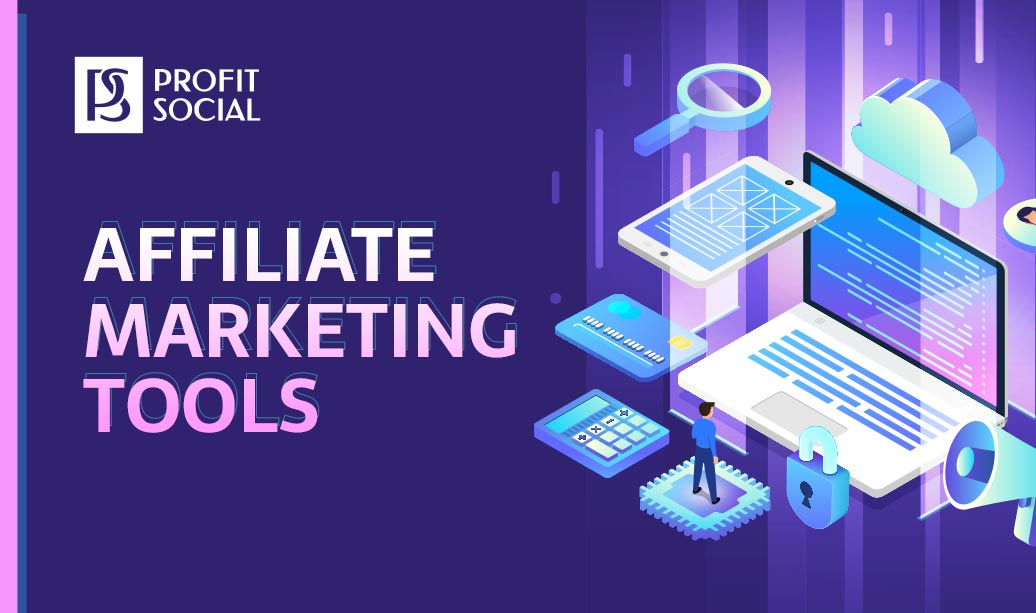 Spy Tools Can be Underestimated Affiliate Tools
Spy tools allows marketers to examine what tools the competition is running to make an impact online.
Information collected using the tool includes the carrier from where the ad is running, as well as conversion rates for different funnels.
An example of a spy tool is the popular AdPlexity platform.
Landing Pages Should Be Considered When Looking at Affiliate Market Resources
When it comes to affiliate marketing tools, the use of landing pages can make all the difference as to whether conversions are made or not.
When it comes to affiliate market resources, those that are looking for some inspirations may want to use a platform that specialises in landing page creation that makes an impact.
PureLander is an example of the ultimate landing page creation tool.
As well as being able to perfect the aesthetics, PureLander offers several tools to encourage more clicks, such as the disabling of the back button and the insertion of countdowns.
Link Tracking is More Accessible with Free Affiliate Marketing Tools
When browsing affiliate market resources, finding a professional affiliate track can be one of the most important tools an online marketer can use.
Although some marketers may only be dealing with a couple of affiliates, more seasoned professional could need to track several links.
When concentrating on so many platforms, it's easy to lose track of ROI.
As such, it's useful to employ the use of an affiliate tracker such as BeMob. There are many pricing options including a free option for those just starting off.
Affiliate marketing is about making the best use of time, and the use of link tracking software is a necessity when considering affiliate marketing tools.
Invest in Affiliate Tools That Offer Link Validity
The affiliate marketing sector is one that is vibrant and inspirational and allows entrepreneurs from all walks of life to make money online.
Unfortunately, there can be times where an offer is not what it seems, or we're not making the impact we initially thought.
Although there could be several reasons for this, it could be due to an invalid campaign or link.
Rather than having to manually check each link and swap several emails with different affiliate platforms, using a platform such as AffiliTest allows markets to check their campaign is active within seconds.
If the link isn't active, then a report will be produced detailing this.
VPN Services
The uses of VPN are not only essential for online marketers but also securing activity online. Just because we're not being nefarious online doesn't mean we've nothing to worry
about.
Fortunately, there are many services available that offer a wide range of VPN services. The most popular of these tools is NordVPN, although there are other providers such as Ivacy and VyperVPN.
Cost-Effective Domain Names
Although some markets won't need a website, the vast majority will need to invest in some form of an online presence.
Although many online domain name providers are professional and efficient, there are those that may take advantage of newcomers.
Fortunately, there are several platforms available that allow online marketers to choose their perfect domain name, including NameCheap.
As well as low-cost domain names, NameCheap also provides SSL certificates and email support should it be needed.
Reliable Hosting
Reliable doesn't have to cost a fortune when weighing up affiliate marketing tools and is a necessity for those looking for complete freedom in relation to their marketing endeavours.
However, it's important to invest in a product that's going to reliable.
BlueHost is one of the most reliable hosting providers available but that's not to say that with some careful research, you shouldn't be able to source other platforms that are perfect for your marketing endeavours.
Sometimes it can be difficult to assess what affiliate marketing tools will suit us best, but obtain the affiliate tools you really need in the first instance will help decide what others can complement those already being used.
In this article