Push ads are just one type of online advertisement but they can play a vital role in your online marketing campaigns.
It is estimated that the average person sees around 5000 ads every single day. That is an absolutely crazy amount and in many cases you don't even know that you are looking at an advertisement.
Native ads, for example, integrate with the medium you are looking at so they just look like more content rather than a marketing ploy.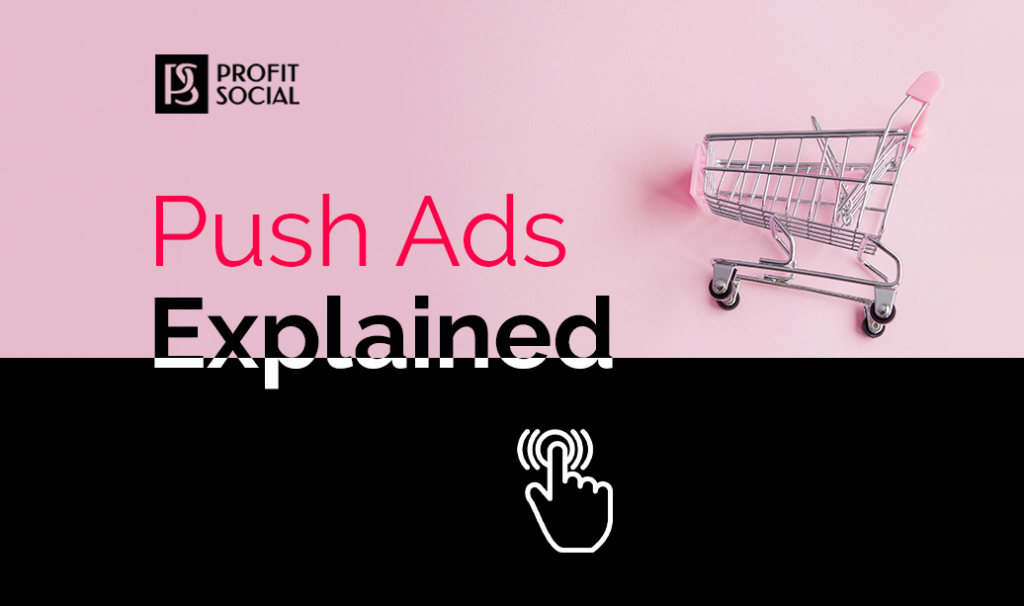 So, keeping with the spirit of online advertising we need to have a look at push notifications and what they mean for advertising online. In this short guide we are going to explore:
• Push ads and what they are
• Mobile v desktop push notifications
• Benefits of using push ads
• Why they are important for advisers
What are push ads?
You probably know what a push notification is. If you have a smartphone then you probably get several of these every single day.
When someone sends you a WhatsApp message and your phone alerts you, that's a push notification. If you get a news item flagging up on your screen that is one as well.
Push ads are similar. Instead of a text message or something on the news, a push ad is, well, an advertisement that is pinged to your device. When you sign up to a service for example and agree to receive push ads then you will have these sent directly to your device.
There are many benefits of using push ads that we are going to look at to show you why they are such an effective marketing tool.
How to choose push traffic source?
While choosing the traffic source, it's necessary to evaluate each source according to the following criteria:
The size of the subscription base.

The quality of traffic.

Best working verticals.

Options for conversion tracking and optimization.

Available targeting options.
One of the best traffic sources with quality push traffic is RichAds advertising platform with 4B+ impressions per day in 220 countries of all Tiers and top verticals such as antiviruses, crypto, sweepstakes, gambling, and betting. RichAds team of professional ad experts will guide you through the onboarding process, prepare creatives, and fully manage your campaigns.
Benefits of push ads
What are the main benefits of using push notifications for advertisement campaigns?
#1 Real targeted audience
If someone is receiving your push ads then they have opted-in to doing so. They will have had to have clicked a button or checked a box in order to receive them.
This means that the people who are seeing your push notifications are not only real but it is a highly targeted and specific group too. It isn't just someone who has glanced at your ad on a website they are visiting, it is someone who has actively agreed to have your ads sent to their desktop or mobile device and it will pop up on their screen.
This leads us onto our next point…
#2 High CTR
CTR stands for 'Click Through Rate'. Basically this is the amount of times your ad gets clicked on and someone visits the offer that you are pushing.
It used to be the case that banner ads were had a high CTR, however, push notifications go away beyond this. It is mainly for the reasons that we have listed above – people actually agreed to have the ads sent in the first place and they appear on the users screen – but it is also because they can be short, snappy and use things like emojis.
There are many ways in which you can optimise your push ads to get even more clicks.
#3 Can provide a high ROI
One of the really good things about using push notifications for advertisements is that they can provide a high return on investment.
It doesn't take a lot of money to set up push ads and because people are actively signing up to your notifications then they are far more likely to click on them. This means they will be more likely to buy a product or service or whatever it is that you are promoting.
There are several case studies out there that show you how effective push ads can be from an ROI perspective.
Why are push notifications important for advertisers?
If you're wondering 'what's a push message'? then you will know by now after reading through our short guide.
Push notifications and push ads are very important for advertisers. They provide a really targeted method in which you can get people to sign up to your services or to buy your products.
Using this form of advertising has several advantages namely:
• High Click Through Rate
• Ads being sent to a targeted audience
• Can provide a really good ROI
People need to agree for you to send them push ads either on a desktop or a mobile device. If they do this then they are already interested in what you are promoting so a push ad can be highly effective in getting them to convert.
Push ads are a vital part of marketing and it is something that every advertiser should be looking to implement going forward.
In this article