Hey, ProfitSocial affiliates! We've got great news for you! Are you ready?
We're giving you the chance to attend the TES Affiliate Conference for free!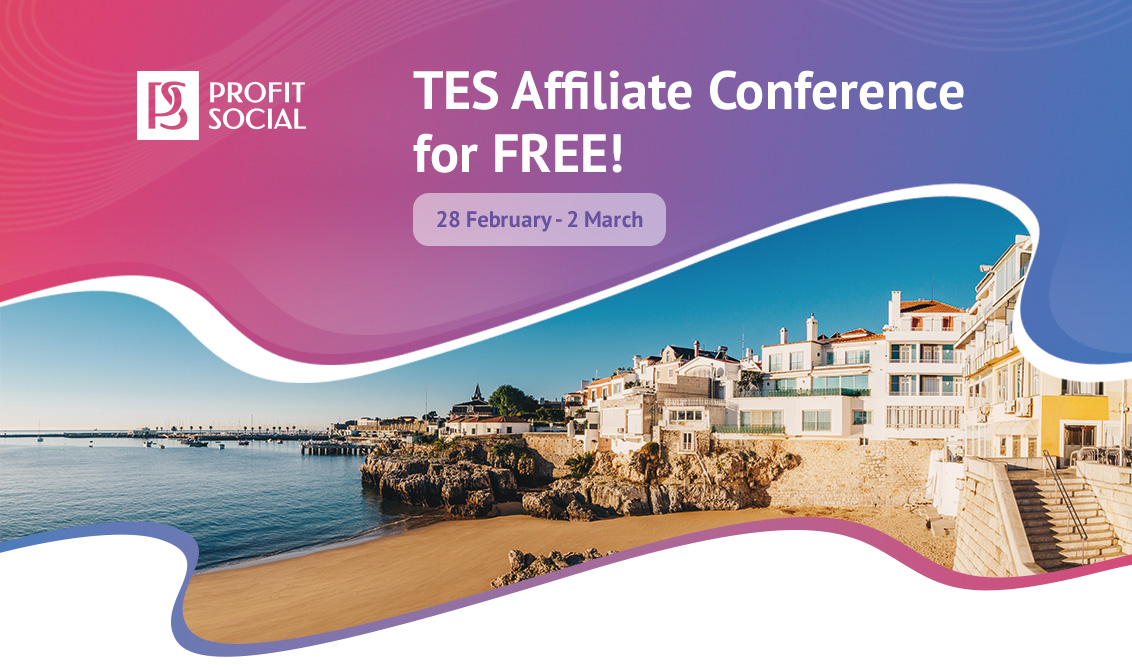 Yes, you heard right: if you are a ProfitSocial affiliate, you have a chance to enter the TES Affiliate Conference free of charge. This year the conference takes place in Lisbon, from 28th February to 2nd March. With the free pass from ProfitSocial you will save the 575 euro entrance fee, just imagine that!
So, what do you have to do to claim your free affiliate pass sponsored by ProfitSocial?
Visit https://www.tesaffiliateconferences.com/affiliate-guide/ and carefully read the "Sponsored Affiliate Pass Guidelines."
If you're eligible for a free affiliate pass in accordance with our "Sponsored Affiliate Pass Guidelines", follow the link on the bottom of the page.
Start registration. In the "I send traffic to" field, enter your ProfitSocial affiliate link including your unique ProfitSocial Affiliate ID.
That's it! If your application for an affiliate pass sponsored by ProfitSocial is successful, you will receive a confirmation mail within 24 hours of the time of registration.
Meet the ProfitSocial team at the TES Affiliate Conference. Book your meeting with our representatives here: https://calendly.com/profitsocial/tes-affiliate-conferences?month=2020-02
We are looking forward to meeting you in Lisbon!
Best regards,
ProfitSocial
In this article